CMID Manager V2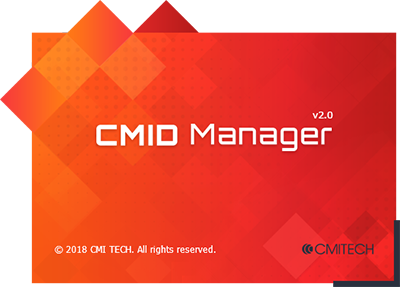 CMID MANAGER KEY SOFTWARE FEATURES
Alternative Dashboards for Access Control or Time & Attendance
CMID Manager provides an easy-to-view overview of device status, access events and statistics. The monitoring panel shows various access events, entrance alerts, and connected devices in real time.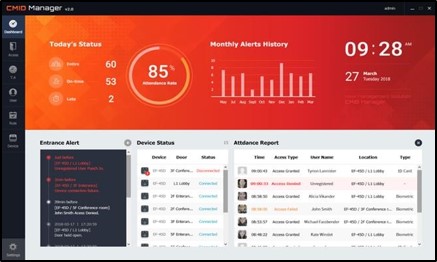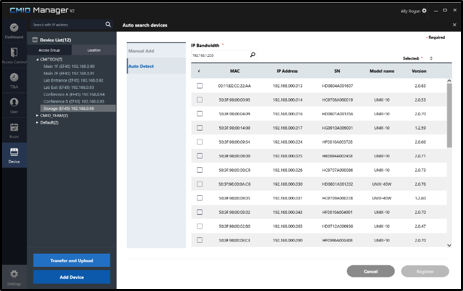 Quick and Easy Device Registration
CMID Manager incorporates an Auto-detect function that automatically finds all EF-45 systems on the LAN. Once discovered, the administrator can label each device with a convenient name, such as the location of the EF-45.
Simple User Management
Enrollment process allows the administrator to enter the organizational data for employees such as department, title, password, PIN, and email address. Most importantly, door and device privileges can be specified at this time. Once specified, the system directs the administrator and end user to begin the iris enrollment image capture process, which typically takes only a few seconds.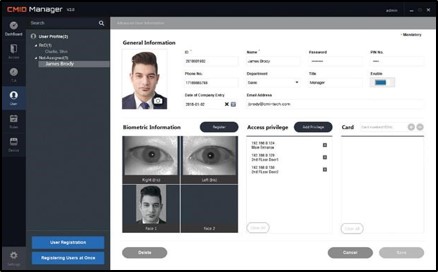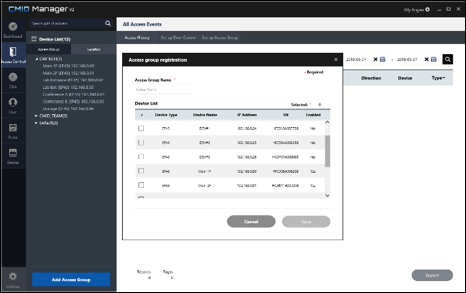 Optimal Access Control Solution
CMID Manager gives you the ability to create custom access groups and assign users and devices to a group. This gives a fast and convenient way to assign pre-established privileges to new enrollees who belong to an access group.
Flexible Time & Attendance Management Solution
The Time & Attendance (T&A) functionality manages employee work hours according to various user-defined rules. Clock-in, clock-out and other T&A events will be calculated automatically based on these rules and shown in the T&A event list in real time.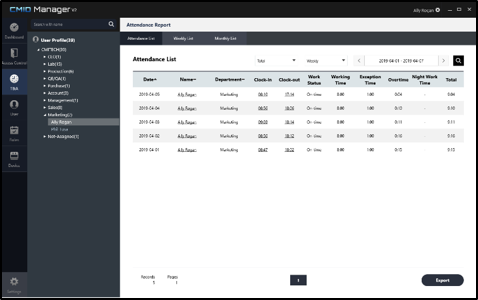 For more details about CMID Manager software features, please see data sheet or contact CMITech for copy of User Manual at sales@cmi-tech.com.