Company Vision
Only biometrics delivers positive identity assurance to the varied challenges of secure identification. PINs, password, ID cards, secure tokens and other technologies no longer provide sufficient security for the most crucial of fraud prevention and identity management needs.
Now iris recognition, the most accurate of all real time biometrics technologies, is more affordable than ever. Offering the highest ease of use, superior image quality and fast capture speeds, CMITech's suite of products support a full range of advanced iris recognition solutions for the global secure identification market.
COMPANY HISTORY
CMITech was founded in 2009 by Dr. JJ Chae and a small group of highly experienced engineers, and is dedicated to developing innovative and cost effective iris recognition cameras.
Dr. Chae is one of the true pioneers in the iris recognition field. After obtaining his PhD in physics from the University of Arizona in 1995, Dr. Chae joined LG Electronics and headed up the premier Research and Development activities in optics, imaging, and system design. During this time, Dr. Chae was the principal architect and designer of several commercially available iris recognition systems that have held dominant market share in this industry. He is the author of several patents in iris recognition camera design.
The company's vision is to develop a full range of iris recognition products that provide superior usability, speed, and imaging performance at highly affordable pricing for volume applications.
Headquartered in Seoul, Korea, it is privately held and funded. It maintains its global sales and marketing center in the USA to serve and support global customers and partners.
MANAGEMENT TEAM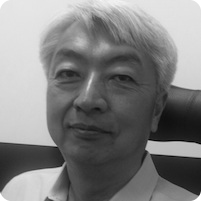 Dr. JJ Chae, founder, CEO and CTO, is one of the leading iris recognition device experts in the industry. He was formerly with LG (now Iris ID), where he was the principal design architect and system engineer for LG's line of iris recognition devices. He received his undergraduate degree in Physics from Seoul National University, and his PhD from the University of Arizona.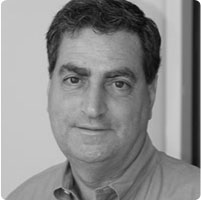 Mr. Philip Tusa, COO, has extensive experience in the iris recognition and security industries. He led the iris recognition product business team at AOptix Technologies from its inception in 2006 to develop and launch their award winning InSight 2 meter standoff iris recognition system. Previously, he held senior executive and General Management positions at Coherent Medical, Siemens, and General Electric. He received his undergraduate degree from Cornell University in Chemistry, and his MBA from the University of Michigan.